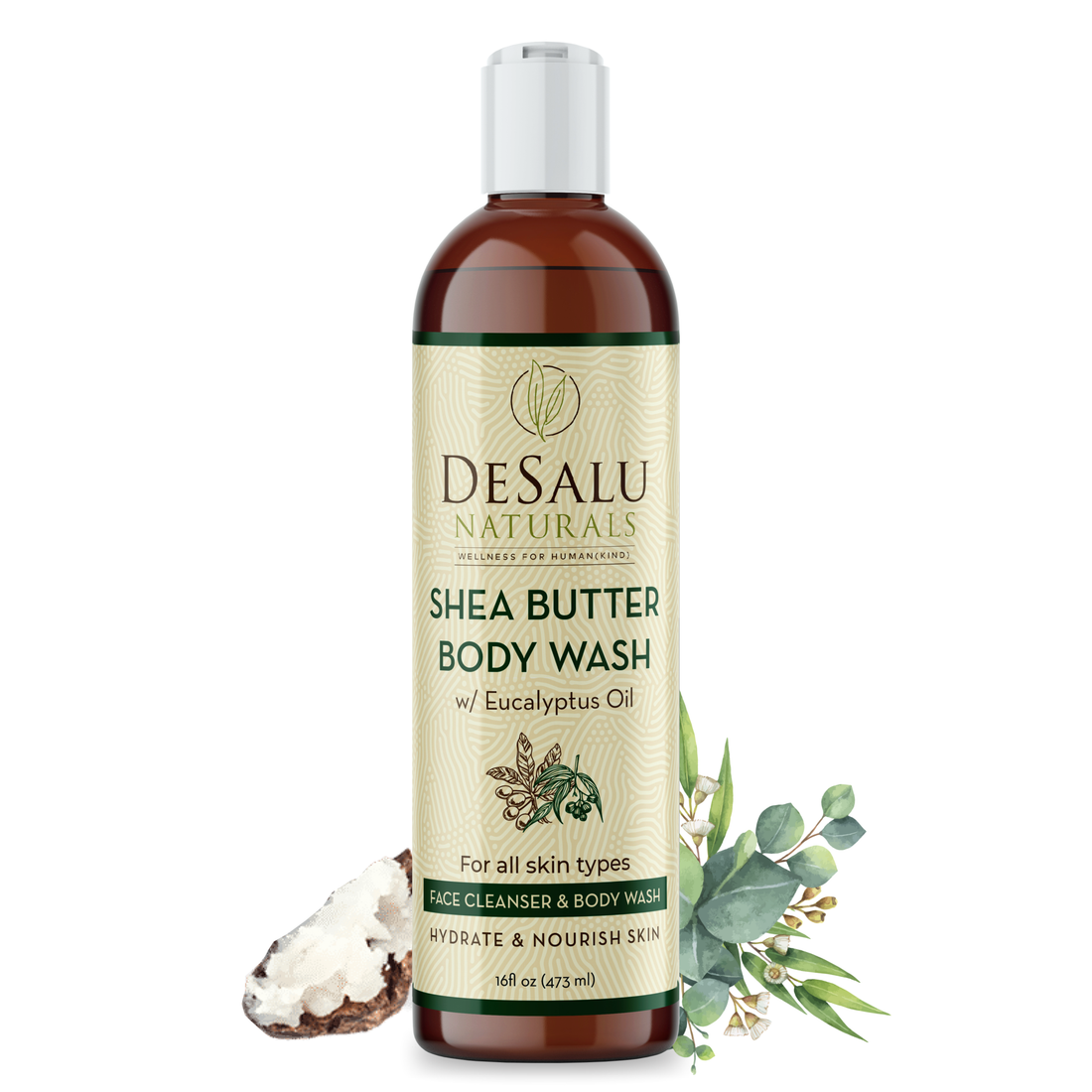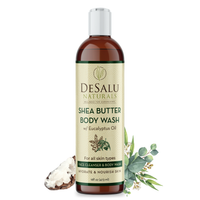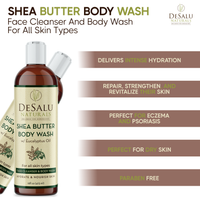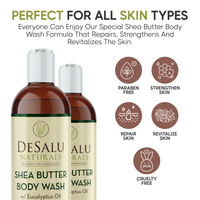 Desalu Naturals Shea Butter Body Wash with Eucalyptus Oil.
Desalu Naturals: We're committed to nourishing skin and communities 
Breathe new life into dry, stressed-out skin with the Desalu Naturals moisturizing body wash. Feel a new kind of relief as the shea body wash works its magic to provide soothing care for skin-related issues such as eczema and psoriasis. Enriched with kind-to-skin ingredients to intensely hydrate and strengthen the skin's natural barrier for a healthier, smoother complexion.

Ingredients that are Kind to You
Meet the hero ingredient: shea butter. Do you want your skin to feel incredibly soft? This buttery substance comes packed with essential fatty acids and vitamins to plump up the skin with moisture, leaving behind a gorgeous nutty aroma. For further cleansing and softening of the skin, eucalyptus oil is added to this shea body wash blend. Loaded with antioxidants, jojoba oil combines strong soothing power and collagen-boosting effects.

Why choose the Desalu Naturals Body Wash for Dry Skin:
✓ Intensely Hydrates: Replenish lost moisture and uncover a healthy glow.

✓ Soothe Irritation: This body wash shea butter helps combat redness and irritation.
✓ Ideal for Eczema & Psoriasis: Help keep irritating flare-ups at bay.
✓ Kind to Skin: Your skin deserves the best care it can get.
✓ All Skin Types: Anyone can level up their skincare routine with our body wash.
It's Time to Transform How Your Skin Looks and Feels
A savior for problematic skin, this shea moisturizer body wash works to revitalize skin from the inside out. The skin is left feeling cleansed, smooth, and free from irritation. Start reaping all the benefits of one of nature's most soothing and moisturizing blends.