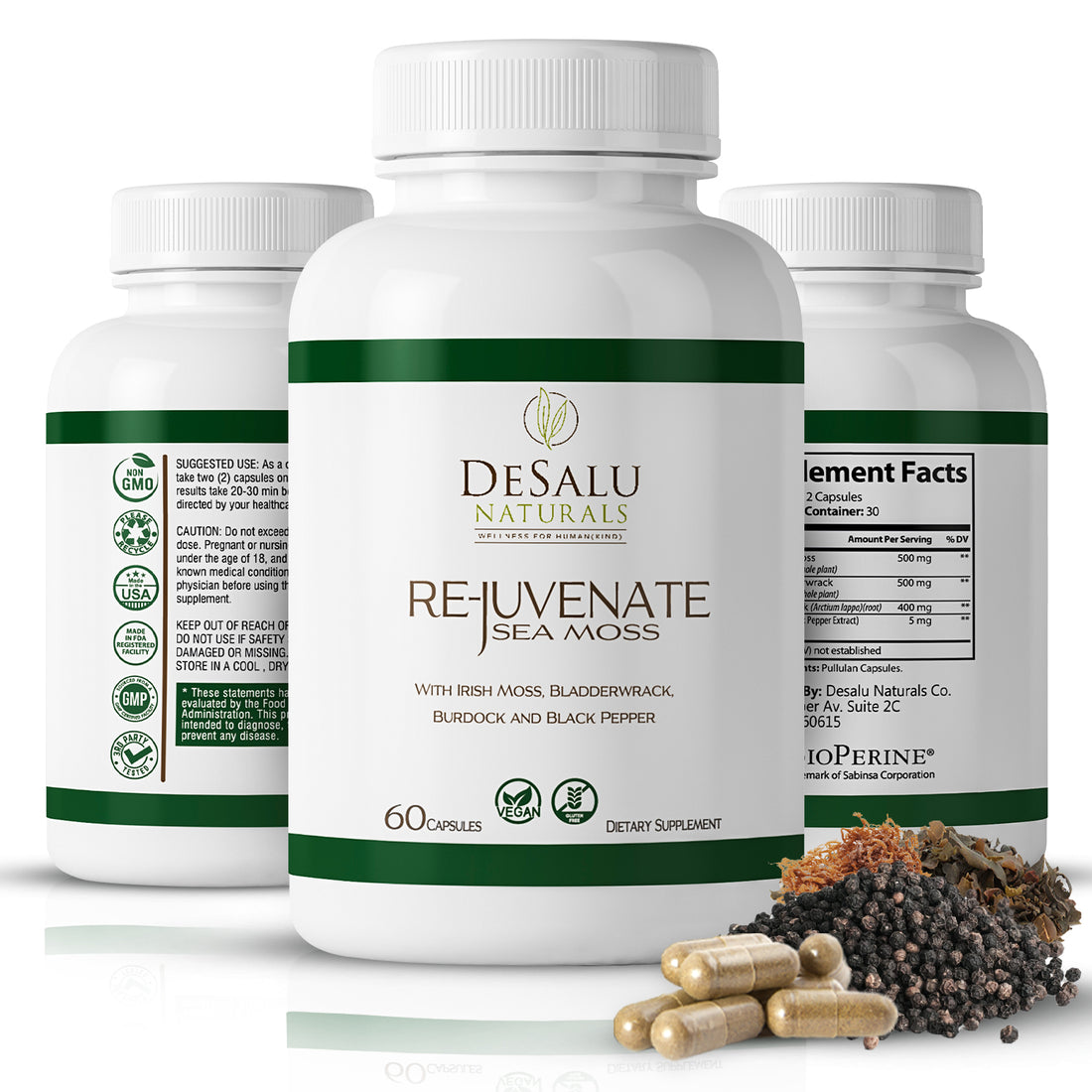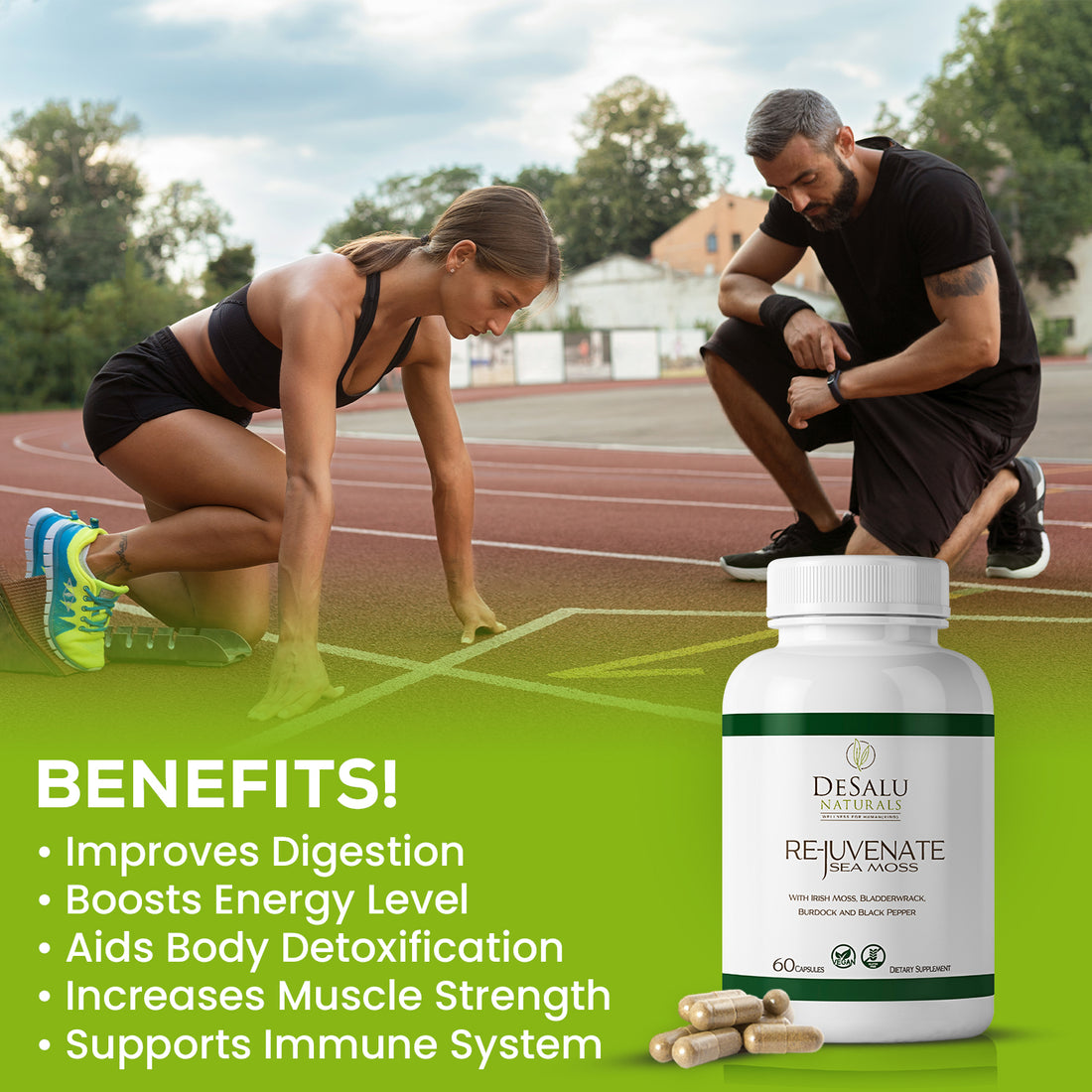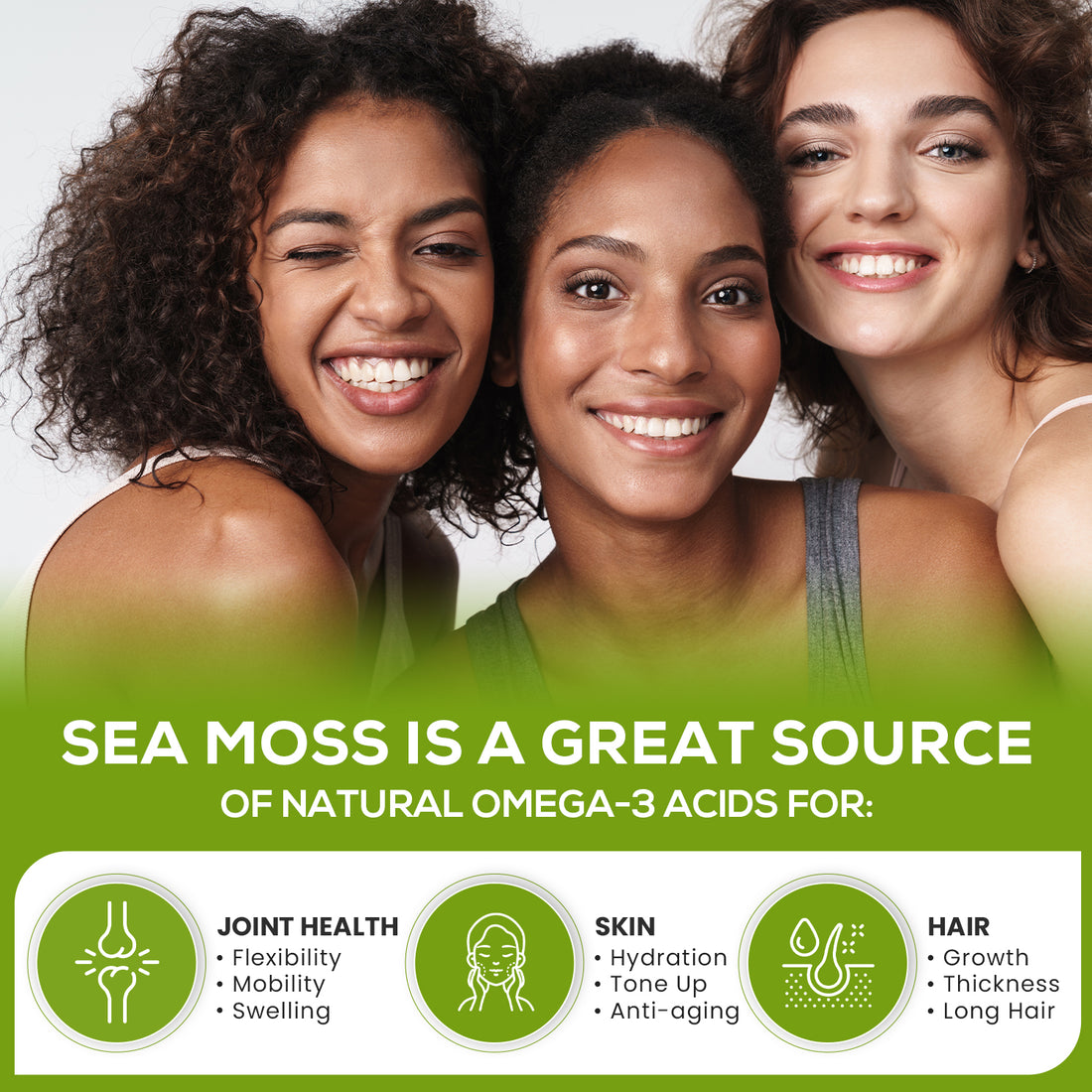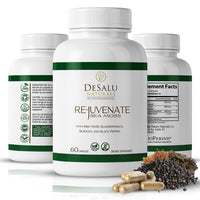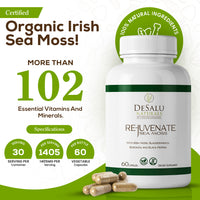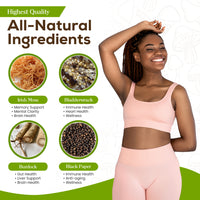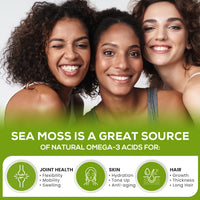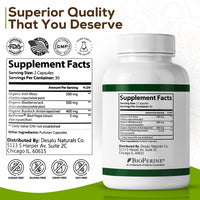 Desalu Naturals Organic Irish Sea Moss Capsules
We deliver our sea moss in easy-to-swallow capsules that effortlessly integrate into your daily health routine without any nasty ocean aftertastes. We formulate our sea moss with burdock root and bladderwrack to further support you in your health and wellness goals. And what makes our organic sea moss even more exciting? This mineral-dense super supplement gives you the perfect opportunity to declutter your supplement drawers and enjoy 92 out of 110 minerals our body requires in various dosages!

Discover How Our Organic Sea Moss Capsule Ingredients Help You Thrive:

Irish Sea Moss: Irish sea moss is exceptional for supporting heart health, promoting weight loss, boosting the immune system, and improving gut health! 

Burdock Root: Burdock contains powerful antioxidants that help fight free radical damage. Burdock root also supports digestive health and helps to remove waste from the blood and body that can hamper our health and skin appearance. 
Bladderwrack: Bladderwrack supplementation helps support healthy thyroid functioning, promotes skin and hair health, and enhances weight loss.