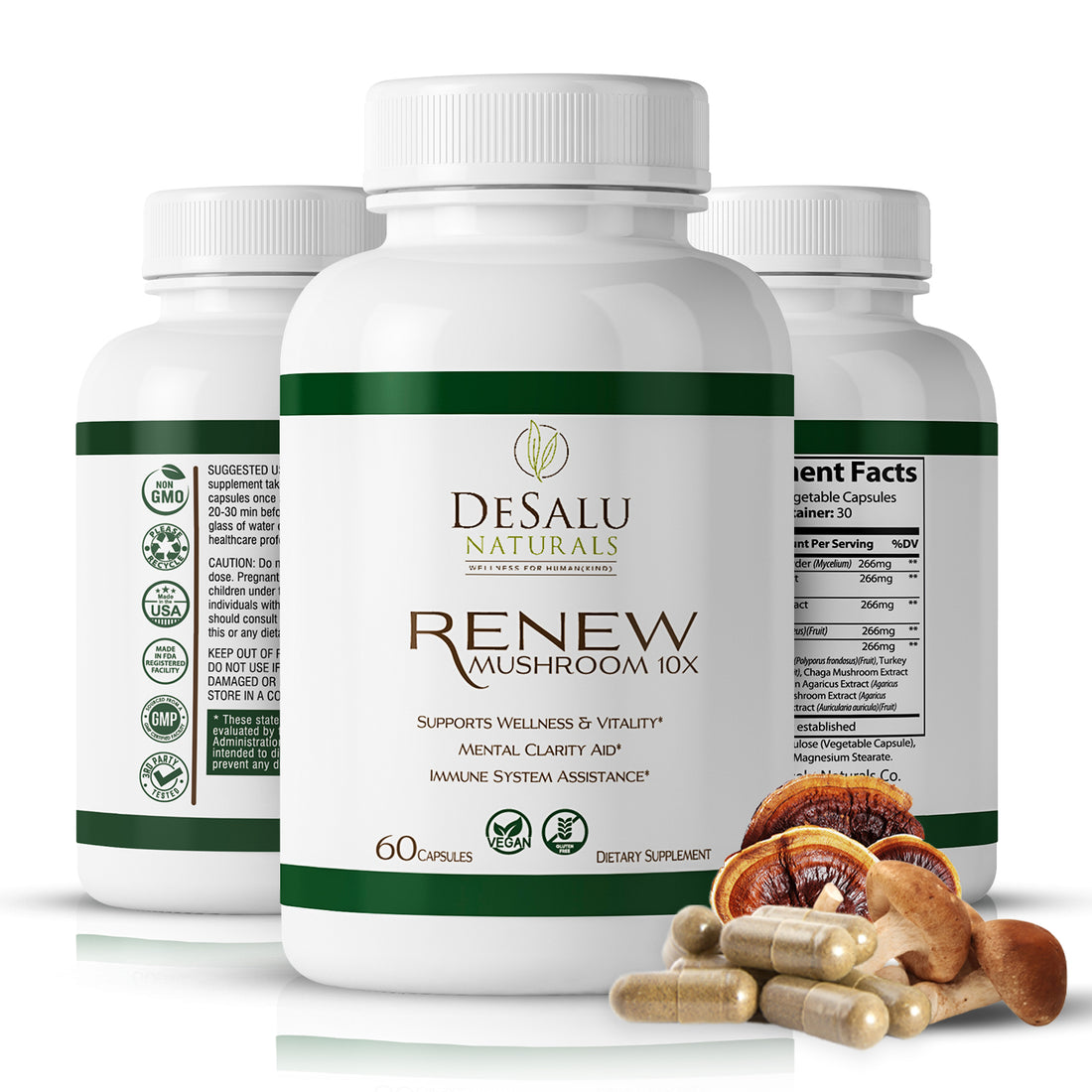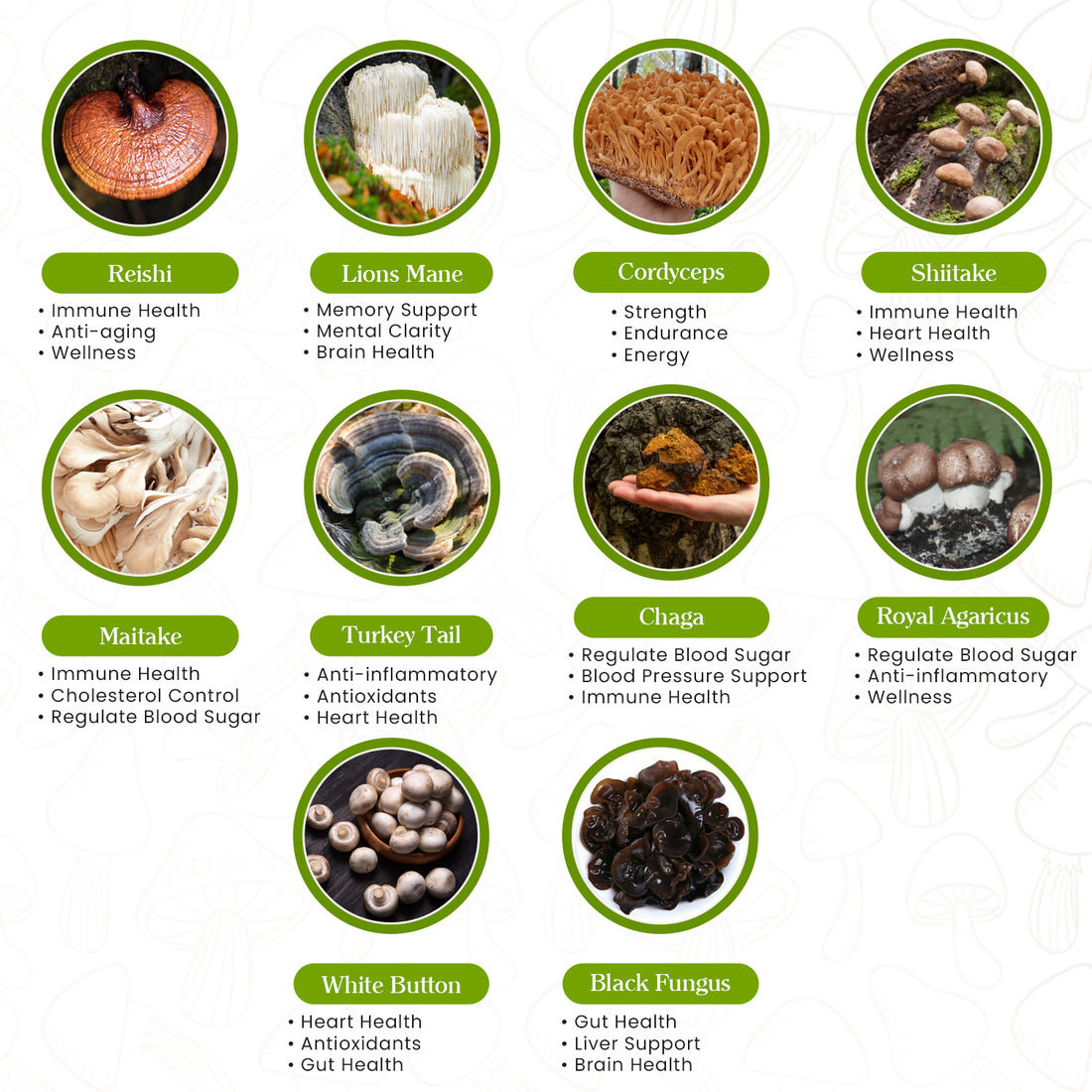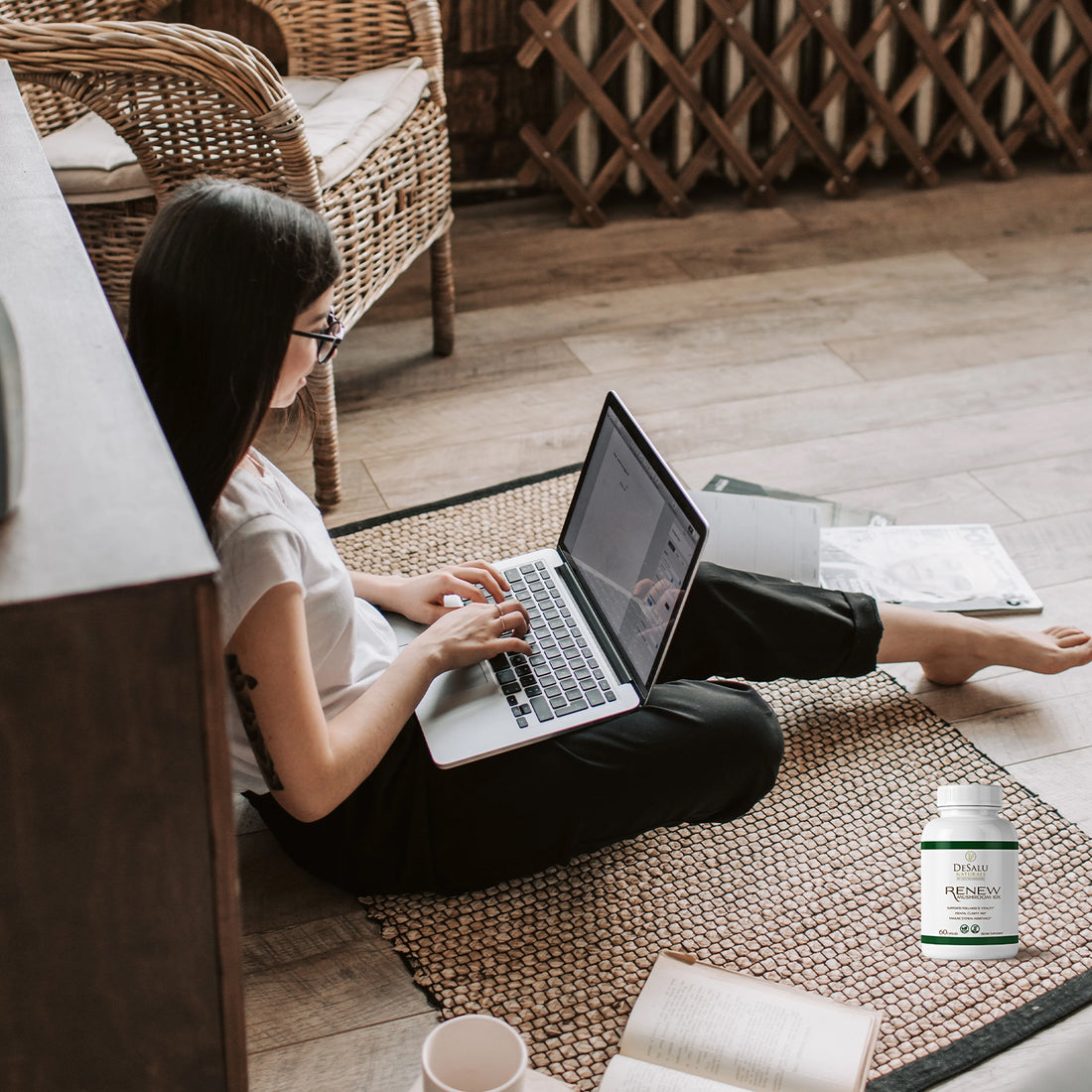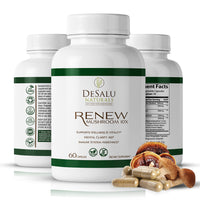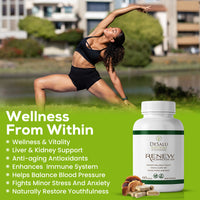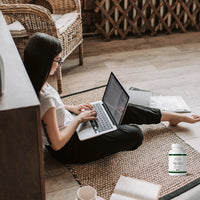 Desalu Naturals Mushroom 10x Complex Vitamins
Level Up Your Immunity with Desalu Naturals
Caught in the thickness of brain fog? Feeling overwhelmed with stress? Harness the incredible antioxidant powers of mushrooms to breathe new vitality into your overall wellness. More than a turbo shot for your immune system, this powerful mushroom vitamin blend promotes a sense of calmness to help alleviate stress and anxiety. What more? You can say goodbye to that afternoon slump and tap into your full potential with improved focus and stamina. 

Discover How Our Mushroom Capsules Help You Achieve Your Best Self:

Boost Immunity: A powerful anti-inflammatory, this mushroom brain complex helps strengthen your immune system whilst reducing inflammation. 

Soothes Your Gut: Eat the foods you love without worrying about flare ups. The potent mushroom blend helps fight off foreign invaders entering your food and is an excellent digestion aid. 

Sharpen Your Memory: Known to support neuron growth, this wonderful mushroom supplement helps fight fatigue and boost cognitive function. 

For thousands of years, humans have been using mushrooms to enhance their overall wellness. Now, you can too. Start feeling your best self today!