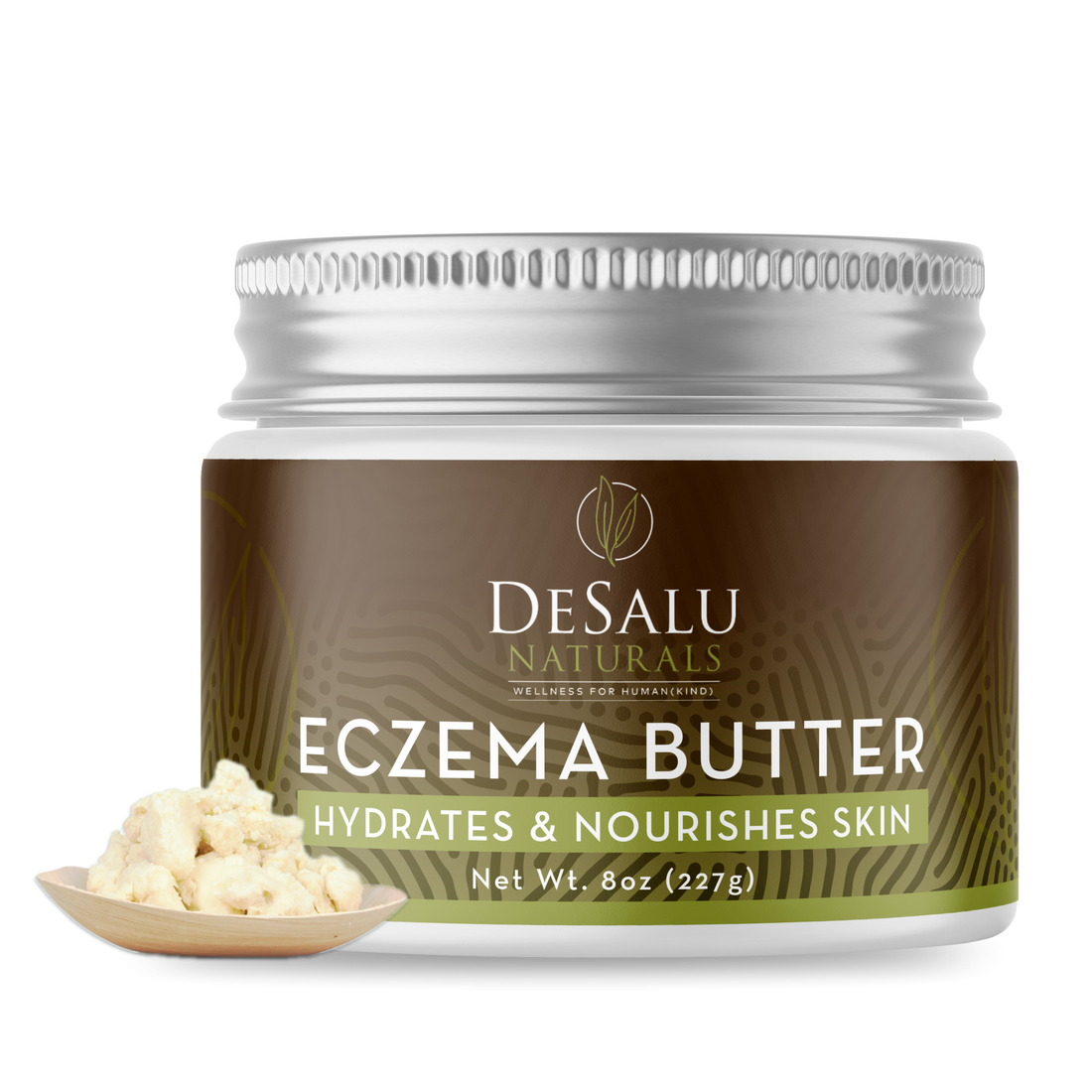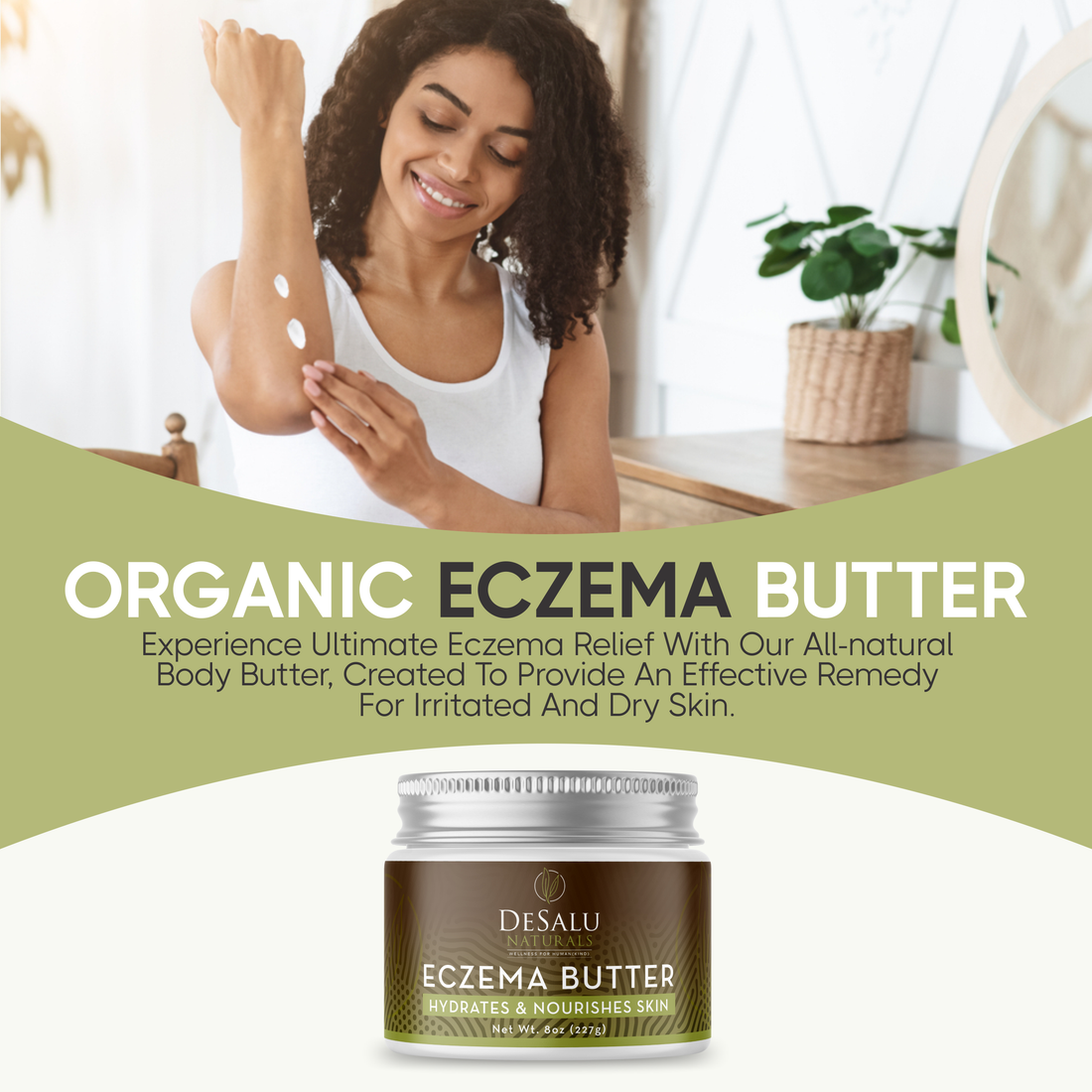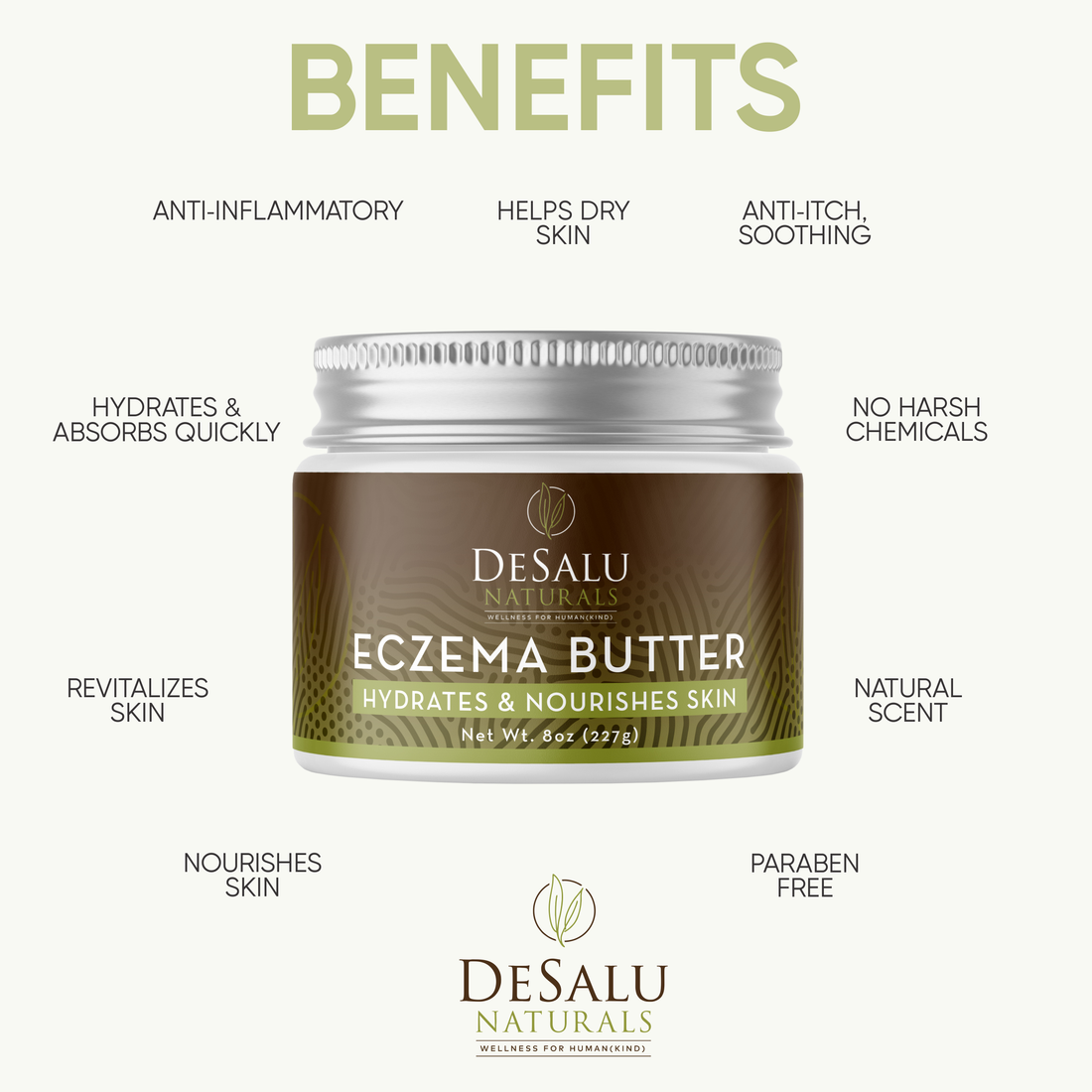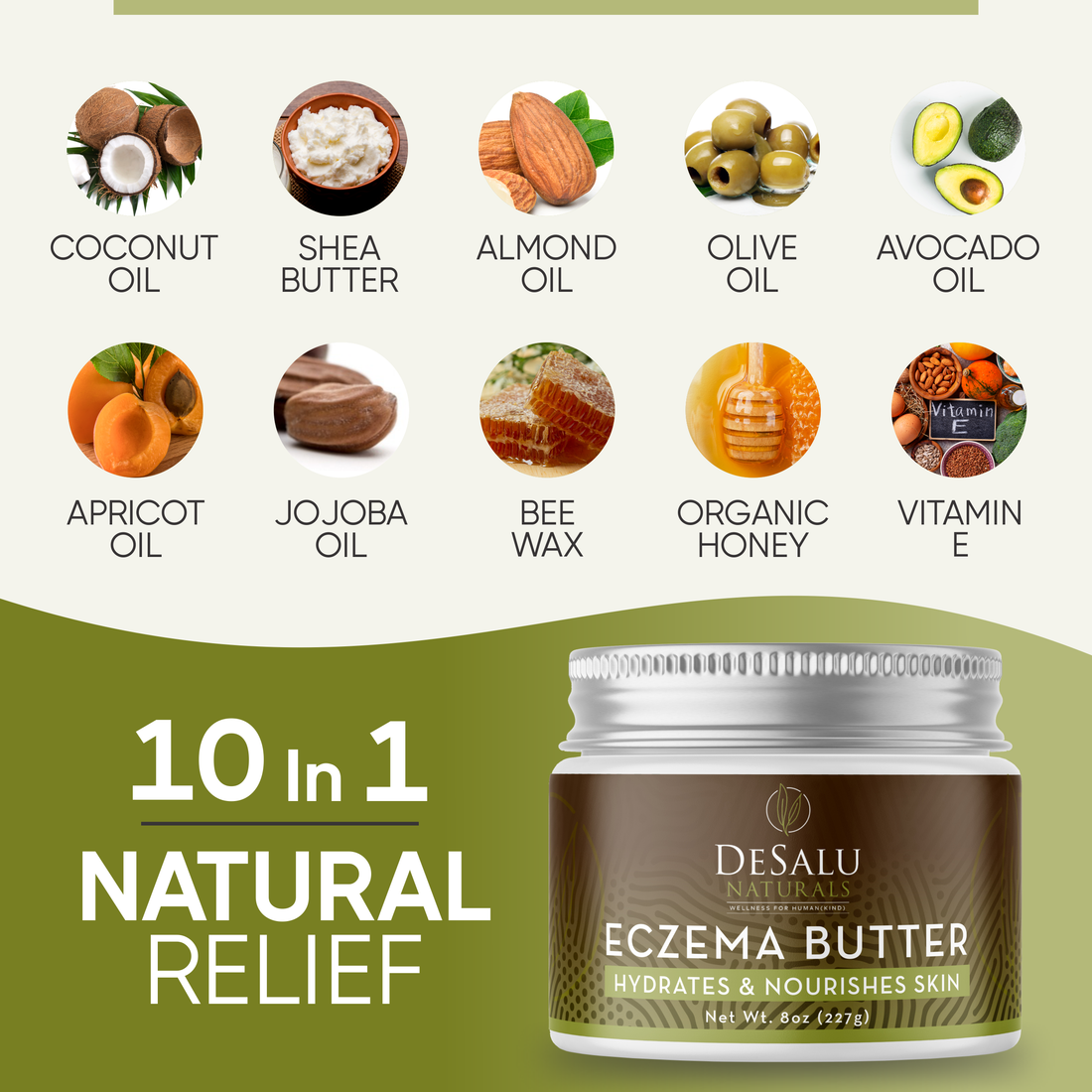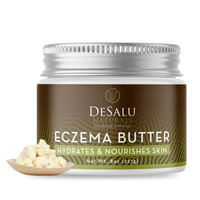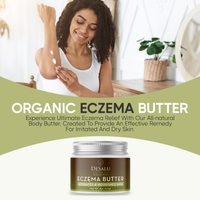 Desalu Naturals Eczema Cream Butter: Unscented
Desalu Naturals: We Believe in 100% Natural Skin Soothing Solutions: Beat skin irritation, redness, swelling, and itching with a 100% natural skincare formula. Our smooth and creamy complete body butter for men, women and children works by soothing your skin with deep hydration and delivering vitamins and minerals to improve the health of the skin barrier for long-lasting itch relief from eczema.

Discover More About Our Unique Blend of Natural Ingredients : Our eczema shea butter with organic honey, almond oil, sunflower oil, jojoba oil, apricot oil, olive oil, Coconut oil, and avocado oil, and more create a synergistic blend abundant with vitamins and minerals to help naturally lock moisture into the skin and restore a beautiful glow without the urge to scratch!
 Why is Desalu Naturals Eczema Butter the Perfect Choice for Your Skin?
✓ 100% Natural: We only choose the best natural ingredients in our products.

✓ Soothe Irritation: This itch relief cream significantly reduces redness, dryness, and overall skin irritation.  
✓ Eczema Body Lotion: Quickly soothe troublesome eczema flare-ups anywhere on your skin. 
✓ Free from Chemicals: Pamper your skin from the concern of any harsh chemicals. 
✓ Ideal for Men, Women & Children: Anyone can add Desalu Naturals Eczema Butter into their skincare routine. 
A Soothing and Rehydrating Solution for All Skin Types

Whether you're looking for a soothing eczema face and body moisturizer for super sensitive skin or a moisturizer to help combat dryness and reduce redness, this all-natural formula will be your holy grail for skincare! A unique blend delivers intense moisture to the skin while improving the health of the skin barrier and helping to alleviate the persistent urge to itch.